I don't know what everyone else thinks, but when I think of a cottage, Cape Cod comes to mind. I'm always trying to figure out ways to make our little house look more like a Cape Cod cottage, but our roof really isn't steep enough for it to qualify. Still, we've had siding that looks like cedar shakes, and we'll be adding window boxes and shutters. Little things make a difference.
Browse Outdoor Products on Houzz- For Example:
I am still suffering with bronchitis, so I haven't been doing a lot online. It's been going on for two weeks now, and I'm getting rather tired of it. That's why you haven't seen a whole lot of me lately. I just haven't felt well enough to sit at the computer and be creative...and I definitely haven't felt like doing a whole lot around the house. I don't know how you ladies with children manage!!!
But I have big plans for when I'm feeling better. A friend gave me a whole bunch of flowers and plants from her garden. We temporarily planted them loosely in another area, so Jim could get my flower garden dug up and prepared, and now we're just waiting for me to feel better to put them where they are ultimately going to be living. Fortunately, they're doing okay...some look a little worse for the wear, but hopefully, they'll pop back up.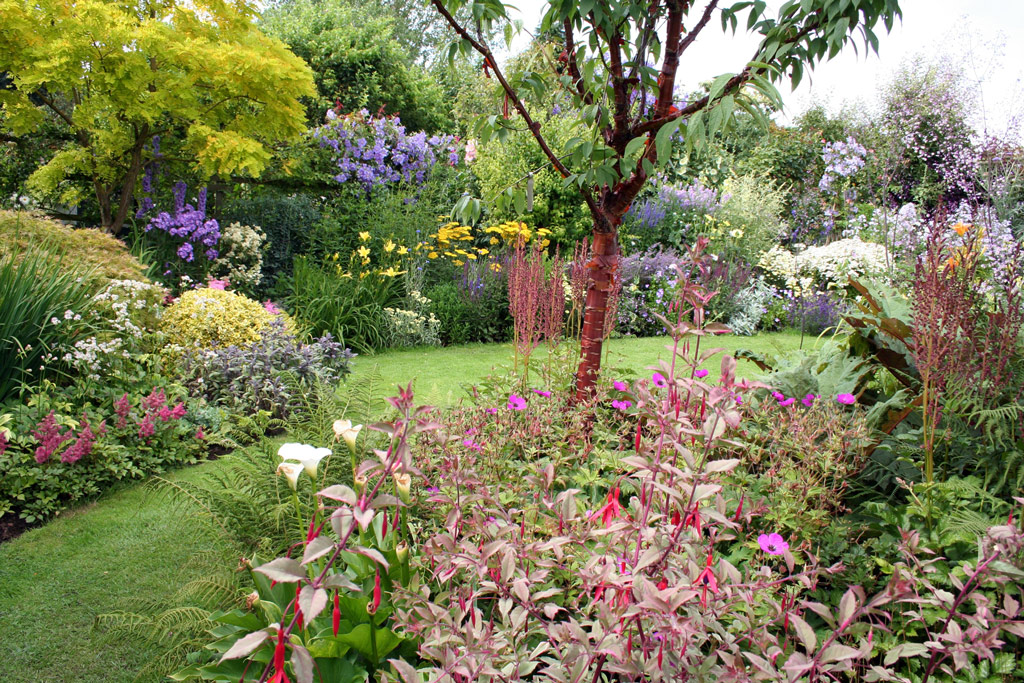 This is how my flower garden looks in my imagination. Source
I haven't gotten my vegetables planted either... Probably getting too late to do it now, but I'll still give it a try. In my defense though, Jim still hasn't built the fence around our garden to keep the rabbits out either...
How I imagine the fence around my vegetable garden...NOT how it will end up looking. Source.
Other big plans are for the living room. I'm impatiently waiting for my new sofa. It's been over two weeks, and they said three to five weeks. I'm really hoping it will only be three! I can't wait for it to get here!
Well... Time for more cough medicine and probably some more sleep!